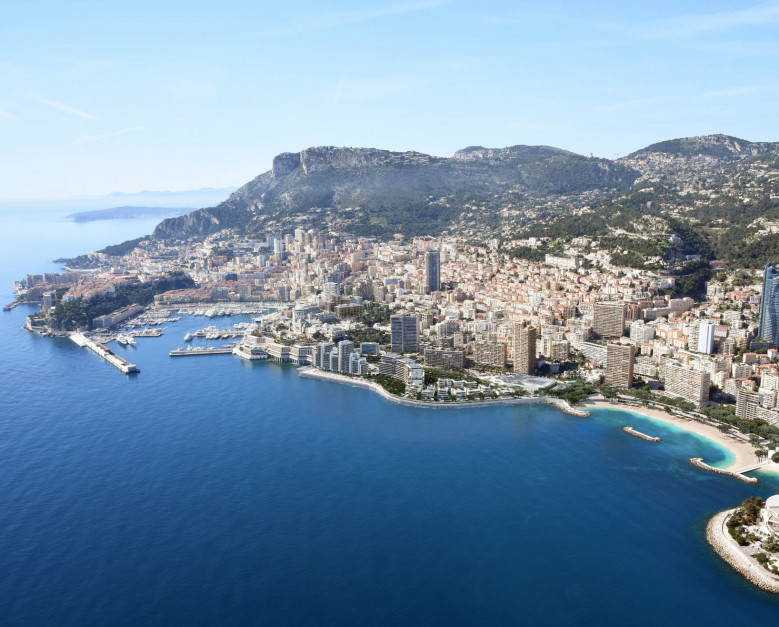 THE FUTURE IS UNDERWAY!
An emblematic player in the event world, the Grimaldi Forum Monaco will benefit from the ambitious urban development underway by the Monegasque State - a 6-hectare extension of the Principality's territory, beginning in 2025! The project includes the construction of an eco-neighbourhood that will mainly offer housing (60,000 m²), infrastructure and public parking, a buzzing port with pedestrian platforms, a landscaped park, a shady coastal promenade along the Japanese Garden, as well as an extension of the Grimaldi Forum!
As a result, the Monaco Government Congress and Culture Centre will be able to increase its exhibition capacity by 50% with an additional 6,000 m². This new space will make it possible to host larger events, have more events going on simultaneously, and make the Grimaldi Forum more flexible for increasingly original event formats. This unique opportunity will be a true asset to support the attractiveness of the destination on an international scale.
📸 © SAM L'Anse du Portier – Valode & Pistre Architectes – Renzo Piano Building Workshop – Miche Desvigne Paysagiste
The expansion of the Grimaldi Forum, a new adaptable and versatile space
This future extension of the Grimaldi Forum, a versatile and flexible space, will be accessible via an independent outdoor entrance and will also be connected to the rest of the building via a direct connection to the Diaghilev exhibition hall. In addition to the 6,000 m² of additional indoor space, guests of the Grimaldi Forum will also be able to enjoy more than 2,000 m² of outdoor space, with views of the Mediterranean from the Ravel Terrace.