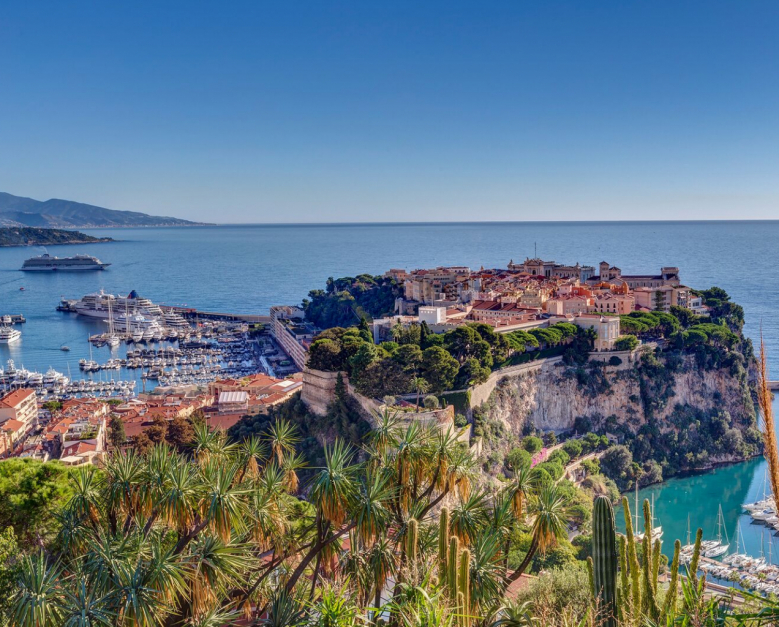 MONACO:

A BUSINESS DESTINATION
Business tourism accounts for 14% of global tourism,
A territory with 39,150 inhabitants and 139 nationalities,

A diversified economic fabric that encompasses various activity sectors (53,079 employees and 10,744 companies in 2 km²),

A hyper-secure territory: 519 police officer per 39 150 inhabitants, as 1 police officer per 70 inhabitants,

An international presence: Monaco is a member of the United Nations, the Council of Europe, the OECD, UNESCO, INTERPOL, etc.

153 professional events in 2021,

51,427 overnight business stays in 2021,

Dedicated contact people at your service,

Monaco brings together a community of experts around the 6 centres of expertise.

photo : ©BVergely
6 CENTRES OF EXPERTISE

OF EXPERT PARTNERS, LEADING COMPANIES AND COMMITTED AMBASSADORS





AN EASY-TO-REACH DESTINATION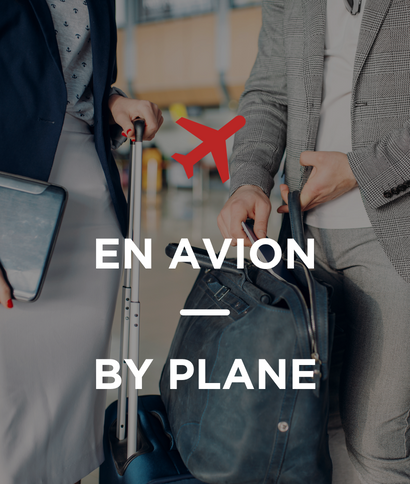 Monaco is 25 km from Nice Côte d 'Azur International Airport by car via the A8 motorway, and 7 minutes by helicopter.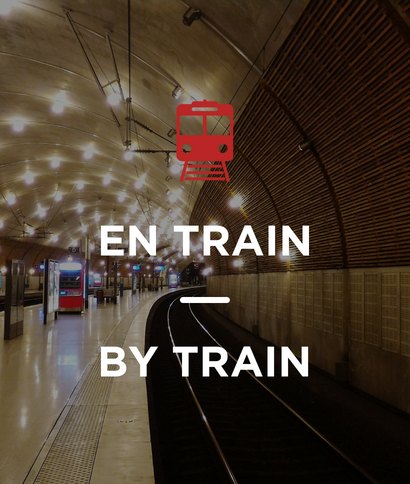 Nice – Monaco: 20 min. From the train station, you can reach the Grimaldi Forum in 15 minutes by foot and 10 minutes by bus (lines 5 and 6, direction Larvotto).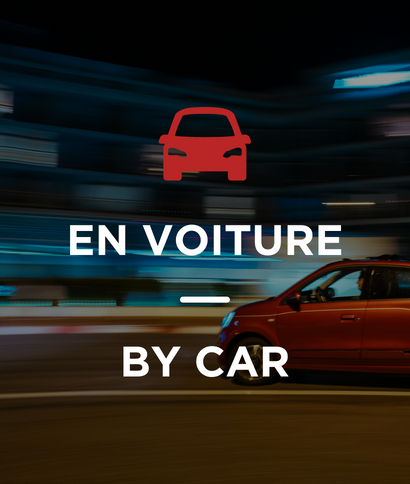 A8 motorway, exit Monaco From the motorway exit it's only 15 minutes to reach the Grimaldi Forum Monaco via the expressway.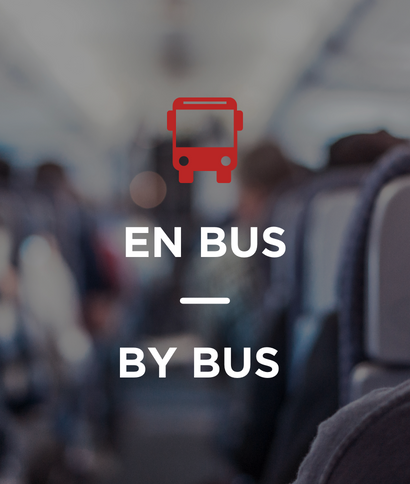 Bus line 110 connects Nice airport to Monaco by highway in 30 minutes, the journey is direct. The bus serves three stops in Monaco; Place d'Armes, Casino and Monte-Carlo Bay Hotel.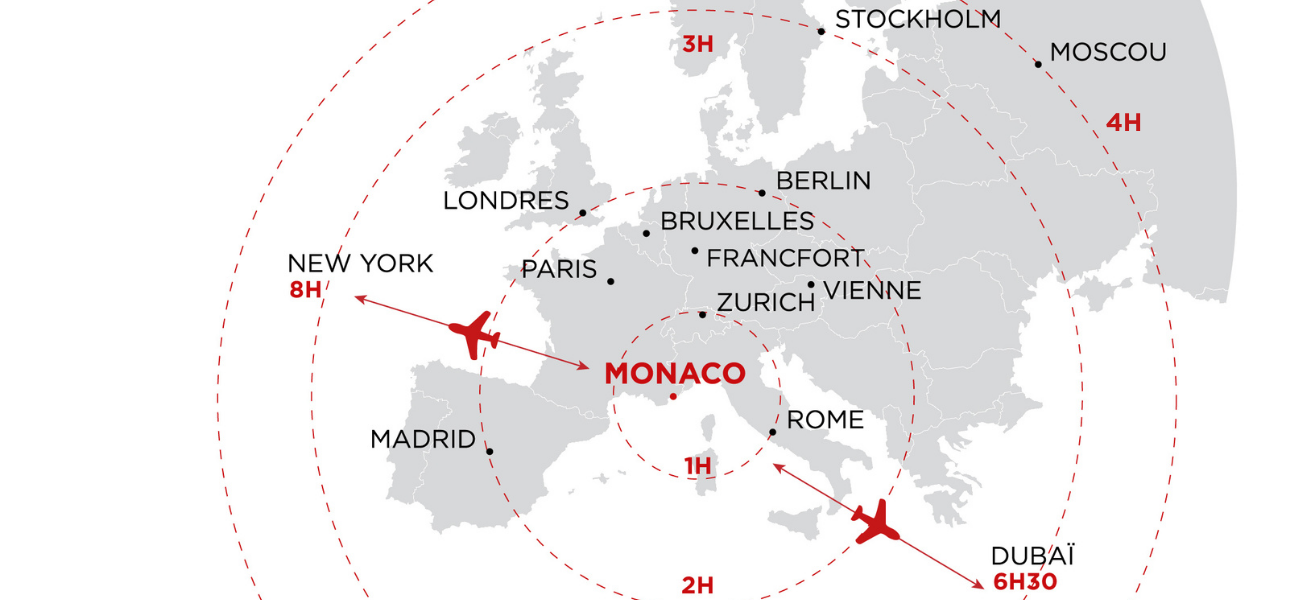 13 HOTELS IN THE PRINCIPALITY

2,500 ROOMS, 1,400 OF WHICH ARE 4-STAR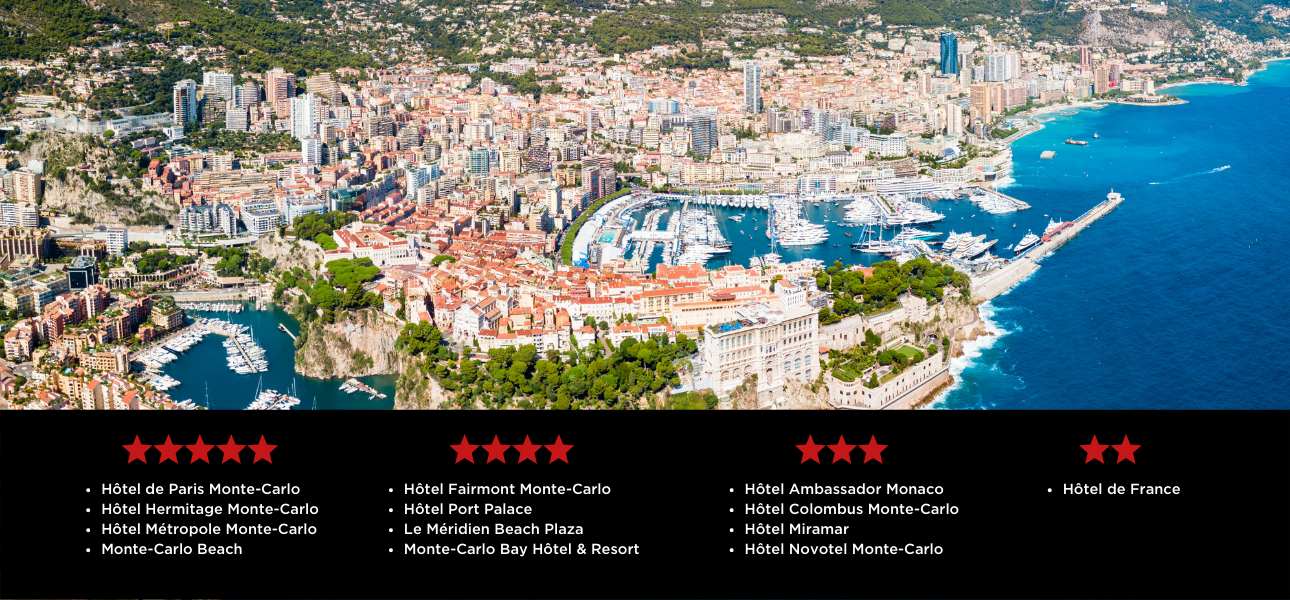 THE GRIMALDI FORUM MONACO:

PARTNER OF THE MONACO CONVENTION BUREAU
The destination of Monaco affirms its excellence through the hosting and organisation of international events, thanks to the joint action of business tourism professionals and economic partners from the Principality who work together with a common goal: to guarantee that events are successful.
The Monaco Convention Bureau is a department of the Monaco Government Tourist and Convention Authority. Made up of a team of professionals, its mission is to promote the Principality of Monaco to all business group organisers.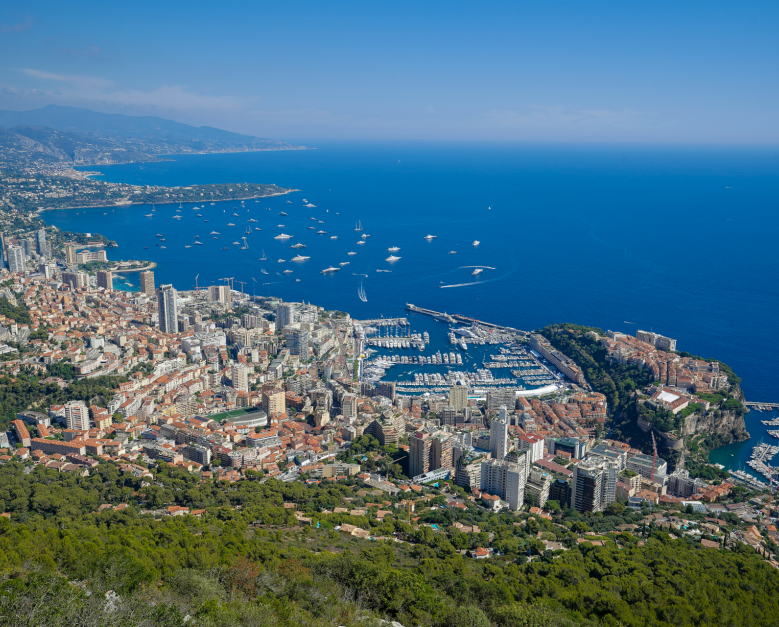 ENJOY YOURSELF IN THE PRINCIPALITY

ALONGSIDE YOUR EVENT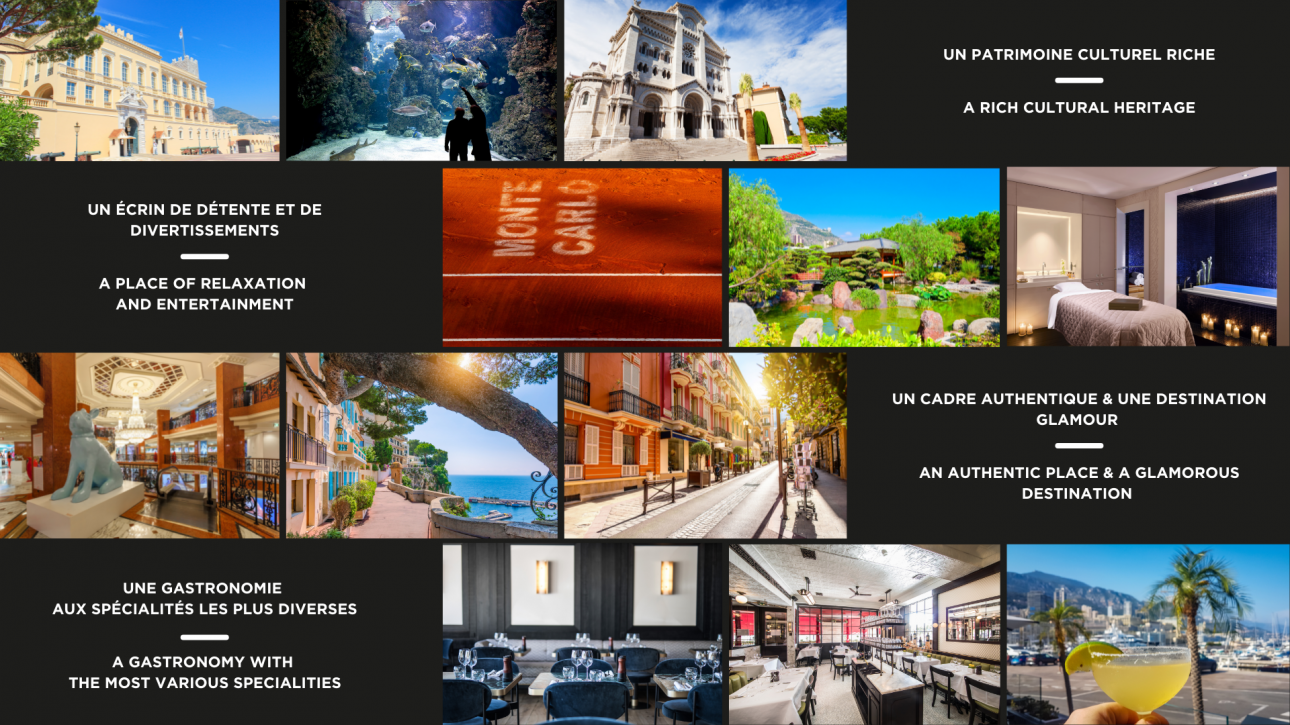 MONACO, A DESTINATION THAT'S INVESTED
ENGAGÉ POUR L'ECO-RESPONSABILITÉ
Monaco has 2,202 certified rooms (Green Globe, Green Key, Planet 21) or nearly 90% of the hotel network.

97% of hotels have signed the Principality's National Energy Transition PacT (2,418 rooms)

ENERGY/RESOURCES
A 55% greenhouse gas reduction target by 2030 and carbon neutrality by 2050

More than 8,000 m² of photovoltaic panels installed on Principality rooftops (including 2,500 m² on the roof of the Grimaldi Forum, the Principality's largest solar energy producer)

Monaco has been one of the pioneers in the use of heat pumps and many buildings are equipped with them, including the Grimaldi Forum

BIODIVERSITY
20% of the territory is covered with green space

933 heritage trees identified over 2 km

3 protected marine areas including an educational marine reserve

SOFT MOBILITY
79 public lifts, 35 escalators and 8 travelators

Diester-powered buses

Carpooling solution (Klaxit)

100% electric carsharing service (Mobee)

A fleet of 300 bikes, including 32 docking stations

Electric and solar-powered Boat-Bus