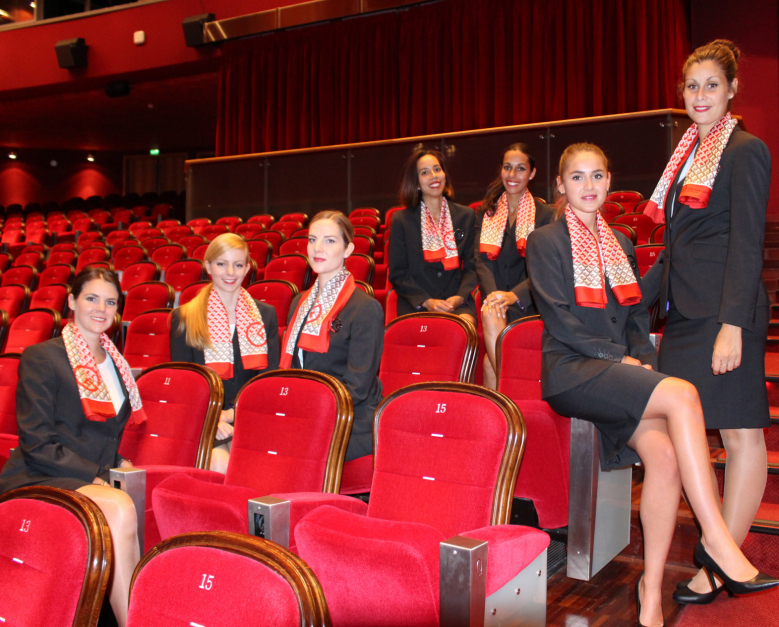 A SPECIAL FOCUS

ON EACH PARTICIPANT
Welcome to the Grimaldi Forum Monaco!
Build your team of hostesses to be the smiling faces of your event. With in-depth knowledge of our building and our teams, our reception manager will be involved right from the time you start preparing your event:
Adapts to your needs in order to offer you a tailor-made partnership from the database of more than 230 profiles, and based on your recommendations,

Organises a team based on your requirements and presentation criteria,

Helps you develop a brief that will perfectly meet your specifications and sends it to the hostesses, grouping all the instructions together.
Supports
you throughout your event in order to ensure complete, quality service (coaching and coordination of the hostess team and immediate management of any unforeseen events during your event).
OUR HOSTESSES DRESSED IN YOUR EVENT COLOURS
Our teams of professional hostesses are the first point of contact between your event and your attendees.
Take the opportunity to customise their outfits and uniforms!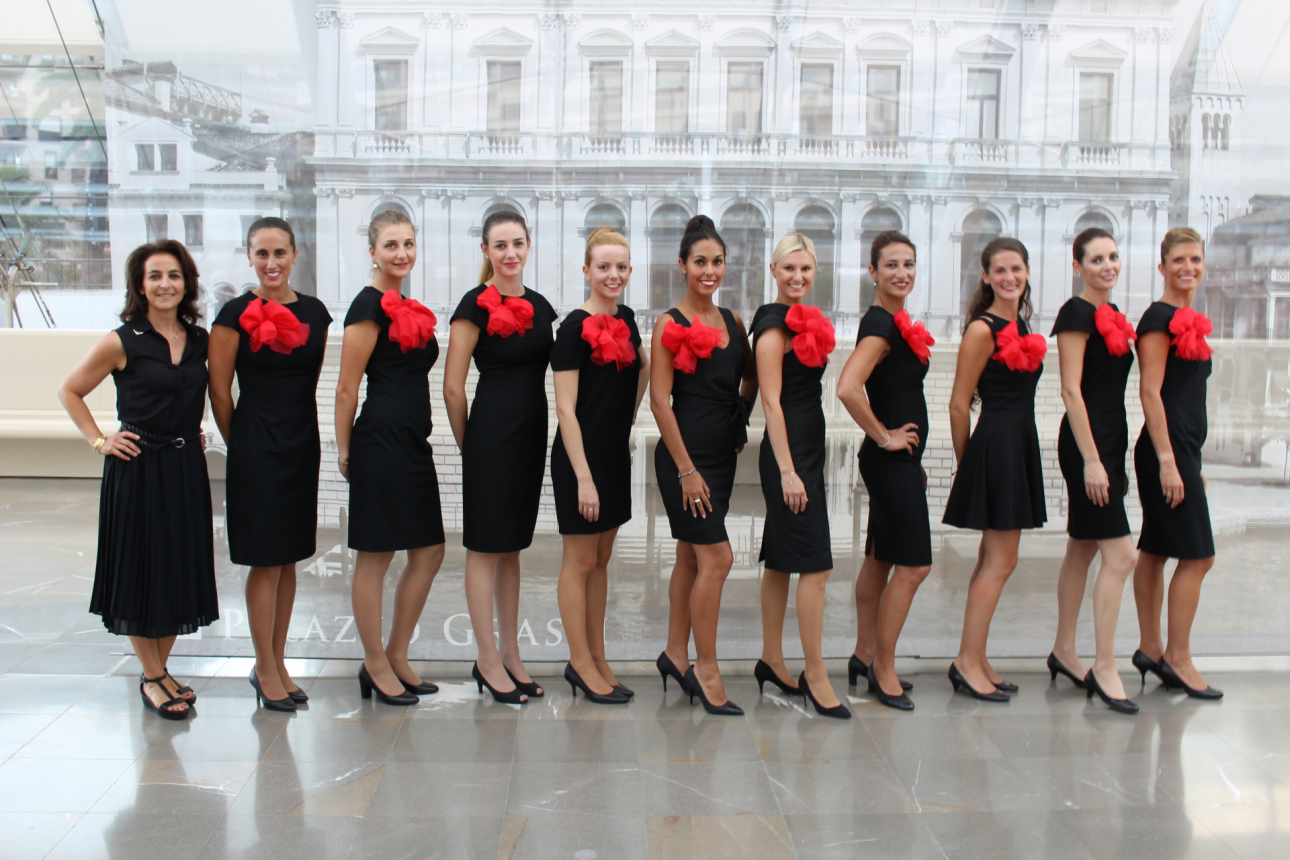 HIGH-QUALITY SERVICE

I=IS EMBEDDED IN THE MONEGASQUE DNA
Because the concept of hospitality is an integral part of its tourist vocation, the Grimaldi Forum Monaco is one of the first 50 companies in the Principality to have obtained the "Monaco Welcome" label set up by public authorities! This label reinforces the constant effort shown by the Grimaldi Forum teams, especially those in direct contact with the public and the clientele, to present themselves in the best light by making "manners" and "know-how" their top priorities, and always with a winning smile!