A FLEXIBLE & INGENIOUS LOCATION

THAT BRINGS YOUR DREAMS TO LIFE
We have been using our 35,000 m² space for more than 20 years to ensure that every event is unique, using the art of highlighting each square metre and building decorations, atmospheres and creative environments out of nothing in order to create events unlike any other.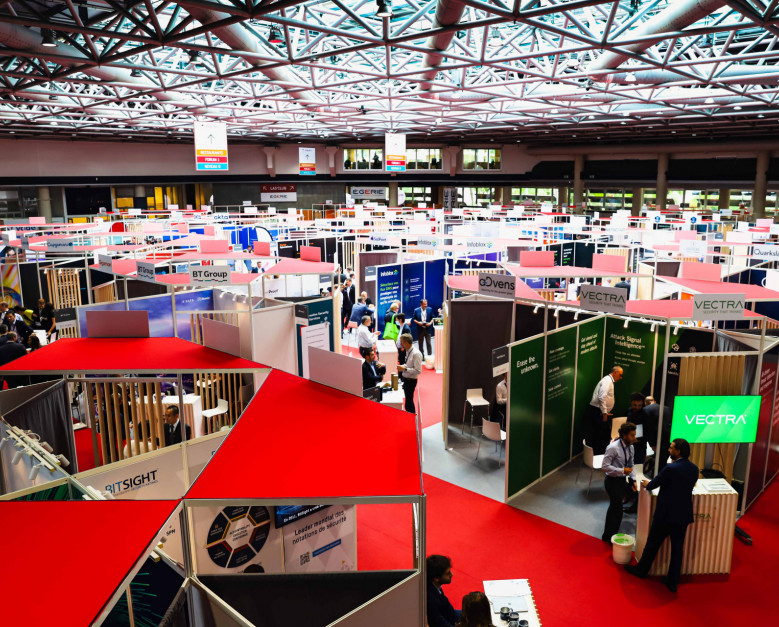 TRUST THE GRIMALDI FORUM

WITH YOUR GENERAL SETUP
By choosing the Grimaldi Forum Monaco as your general installer, you automatically benefit from the expertise of all of the internal operational teams who:
Study the best basic stand options with you and take care of the assembly plans

Prepare a folder dedicated to the exhibitors and adapted to your trade show

Centralise and control all services ordered by exhibitors

Advise exhibitors on how to optimize their presence at the show

Ensure excellent service with skills at all levels

Host exhibitors on site and deal with last-minute needs

Oversee the installation, execution and dismantling of the exhibition

? All carpets are recycled after the show
? By using Grimaldi services to set up your trade show, you avoid having to transport materials or bring an assembly team
SIGNAGE

ADAPTED TO YOUR EVENT
Inside or outside the Grimaldi Forum, fixed or mobile, on customised supports... there are endless possibilities for your traditional signage.
Our team:
Offers solutions customised to your event

Oversees the receipt of your files and production

Oversees printing through our suppliers and installation with our teams

?The PVC tarpaulins used by the Grimaldi Forum are recycled after use.
? Printing is done mainly with solvent-free inks.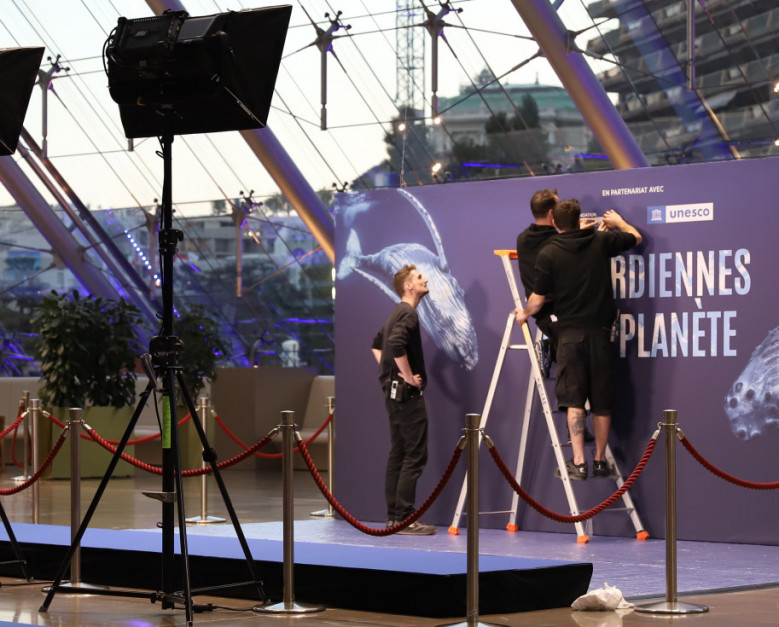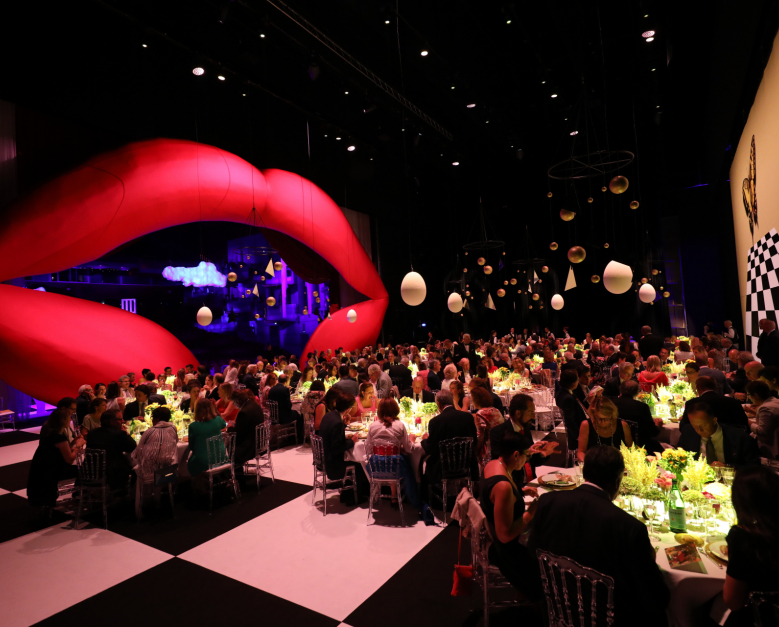 DESIGN OFFICE:

FROM PAPER TO REALITY
Our design office is in charge of drawing layout plans that correspond to your needs, designing decorations to meet your expectations and creating a 3D preliminary project with all the elements necessary for your space: structure, electricity, flooring, furniture, signage, etc.
CREATING CUSTOMISED STANDS

FOR YOUR CUSTOMERS
Whether for trade shows, fairs or exhibitions, the Grimaldi Forum has in-depth knowledge in setting up large-scale installations which, whatever their size, always involve precision engineering.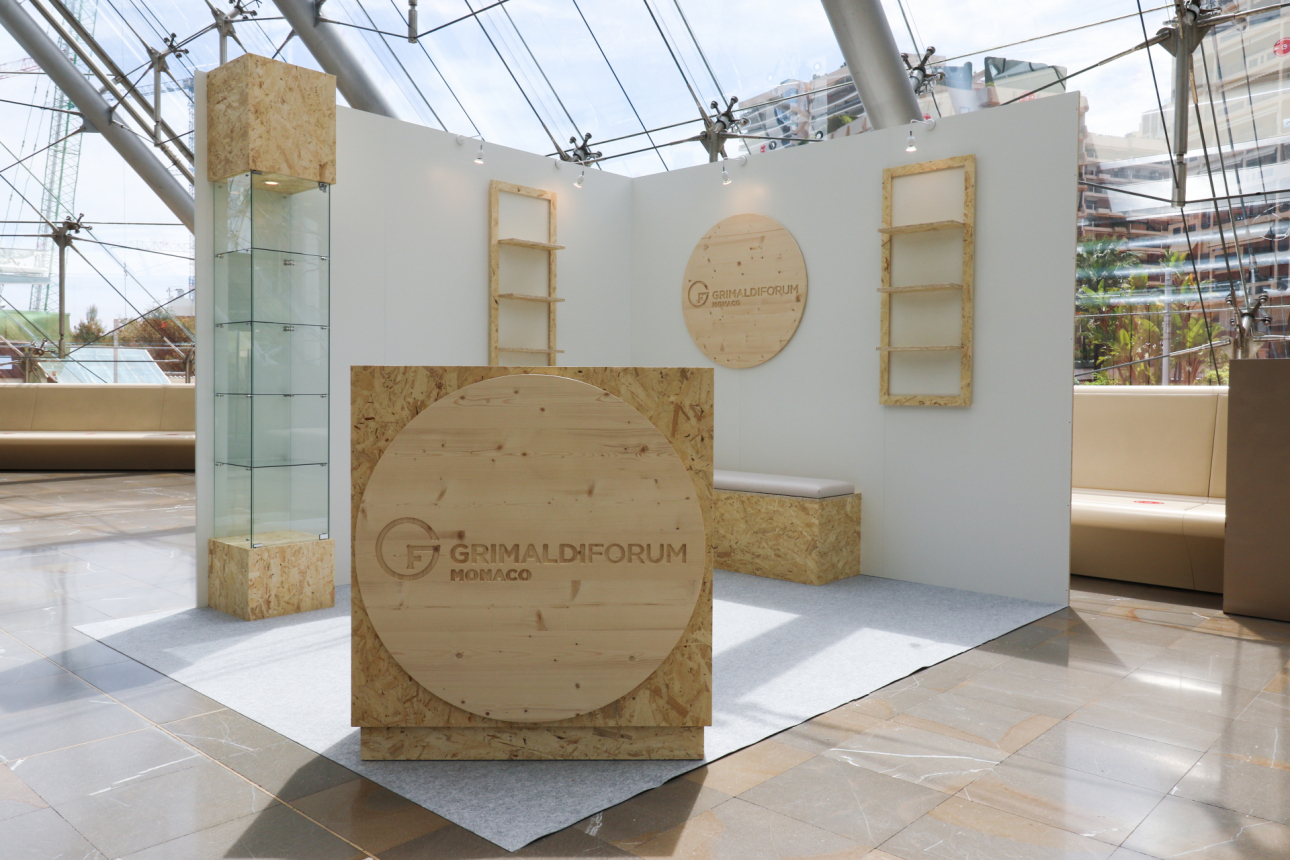 GUARANTEEING
SAFE AND RESPONSIBLE INSTALLATIONS

The Grimaldi Forum can provide you with teams of qualified, friendly handlers.

Before each project, we strive to provide a precise and detailed location study that protects each organiser from
unforeseen events.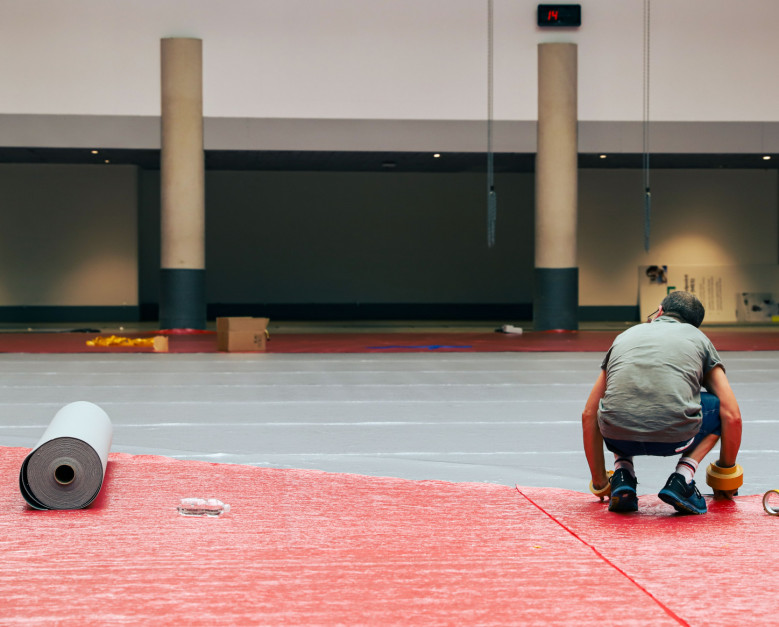 GREEN SERVICES
OPT FOR AN ECO-RESPONSIBLE EVENT
Most of the materials offered by the Grimaldi Forum can be reused and recycled and respect our eco-responsibility commitments.
Among the many areas where they have improved in recent years, the GFM has sought out a solution that goes beyond simply reducing waste at the source - recycling and reclaiming carpets, which are responsible for almost 40 tonnes of waste per year.
The GFM has therefore chosen a solution suggested by their supplier Alma: a 100% recyclable carpet that, after being used, will be sent to a dedicated production line with a circular economy approach.
Depending on the condition of the carpets, one part is reintroduced into the supplier's manufacturing cycle in order to produce thermoplastic carpets for automobiles, for example, while another part is crushed and processed into granules to be used in the production of various plastics.
Alongside this approach and together with internal methods, the Grimaldi Forum also encourages Monegasque organisations and individuals to reuse carpets that are removed after the event by making a request directly to actgreen@grimaldiforum.com
OPT FOR OUR (D)ECO STAND!
Adaptable stands from 9 to 15 m² and 16 to 21 m²
Eco-friendly material options certified by various labels, and a design that can be adapted to your needs.