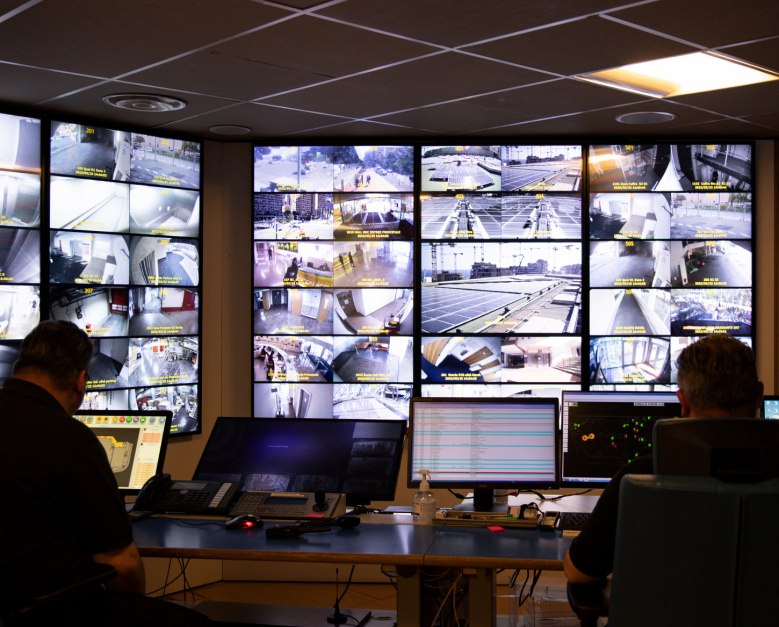 ASSURER LA SÉCURITÉ

DE CHAQUE PARTICIPANT
The Grimaldi Forum Monaco has made safety a top priority.
Thanks to their human element and high-performance equipment, all events are carried out within an optimal security environment.
Our teams, made up of 30 permanent staff, ensure that the property and people inside of the Grimaldi Forum are safe 24 hours a day, 7 days a week.
Our staff within the PCS are all SSIAP-trained (Fire Safety and Personal Assistance Service) with a refresher course every 3 years.
They are all authorised to use defibrillators, and PSE1 (1st level team first aid) is renewed every year.
Provision of security guards supervised by our team managers and linked by walkie-talkie to the central station,
Upon prior request, guards may be bilingual in English,
Secondment of a team leader dedicated to the event (based on the activity hours) to coordinate the various agents and tasks,
Rental and installation of security equipment such as screening, x-ray tunnels, video surveillance cameras, etc.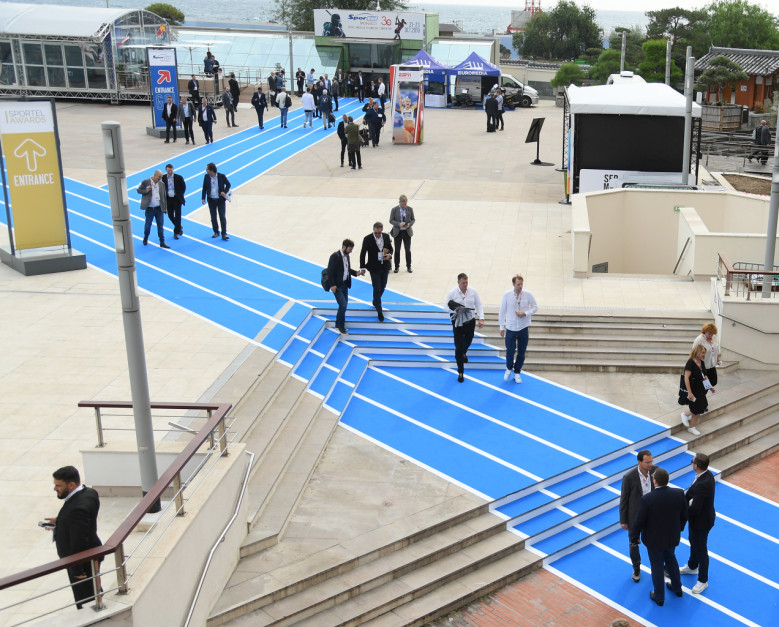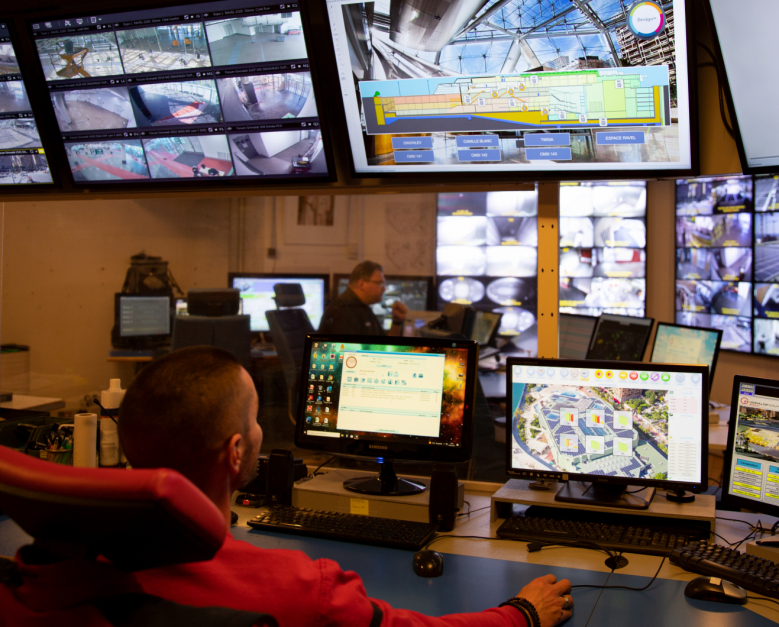 FIRE SAFETY & SERVICE

ON SITE 24/24
Secondment of a security officer as part of the trade shows,
SSIAP provided to mitigate any particular installations that present a risk in terms of fire safety,
Rental and installation of fire safety equipment such as fire detectors, radio gateway, fire extinguishers.
GREEN SERVICES
OPT FOR AN ECO-RESPONSIBLE EVENT
As part of its commitment to continuously improve the environment, in 2022 the Grimaldi Forum Monaco equipped itself with 255 next-generation water mist extinguishers containing a biodegradable ABF additive. These fire extinguishers are ready to use by simply removing the pin, and specialised training is no longer needed to water down the previously used ultra-polluting additive! HEALTH SAFETY

MONACO SAFE LABEL
Compliance with health standards is essential to ensure that your event runs smoothly, and our security service is there to make sure that compliance is met. The Grimaldi Forum Monaco is labelled Monaco Safe.; This Monegasque Government label aims to assure visitors to the Principality of optimal sanitary conditions in all public spaces.