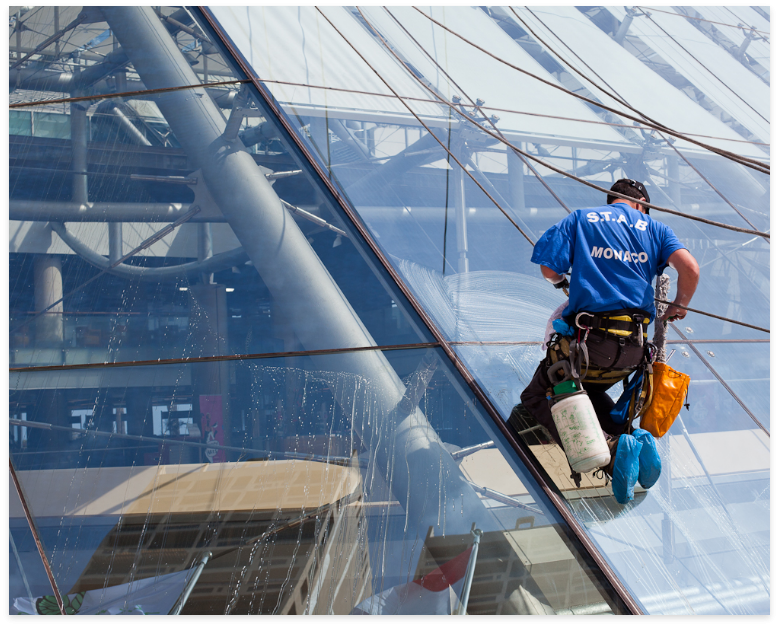 ECO-RESPONSIBLE

EVERYDAY SANITATION REQUIREMENTS
Attentive to every detail, we make sure your guests can fully enjoy a building that is clean and well-maintained. Our teams are active every day in order to keep our environmental commitment.
Highlights:
Maintenance staff available on the grounds,

Waste disposal via selective sorting and eco-responsible cleaning,

All cleaning products have eco labels.

Good to know:
We provide you with selective sorting equipment to help you reduce your event's environmental footprint.
GREEN SERVICES
OPT FOR AN ECO-RESPONSIBLE EVENT
In order to limit the environmental impact of your event, the Grimaldi Forum offers:
The use of a selection of eco-labelled products,
A team involved every day with recommendations for selective sorting and recycling,
Constantly-optimised waste management,
During the setup/dismantling phases, several containers are available for recycling small waste (cardboard, glass, paper, non-recyclable materials, household waste, plastics, etc.), including containers for wood,
During the event period, waste is sorted daily according to category (bottles, boxes, etc.).
Carpet recycling: 100% of the carpet used at the Grimaldi Forum is recyclable and recycled through a sorting chain located in Italy. One part of the carpet is placed back into the supplier's production cycle to be turned into thermoplastic vehicle mats, and the other part is mixed with plastic waste before being crushed, processed into granules and then made into various plastic products.