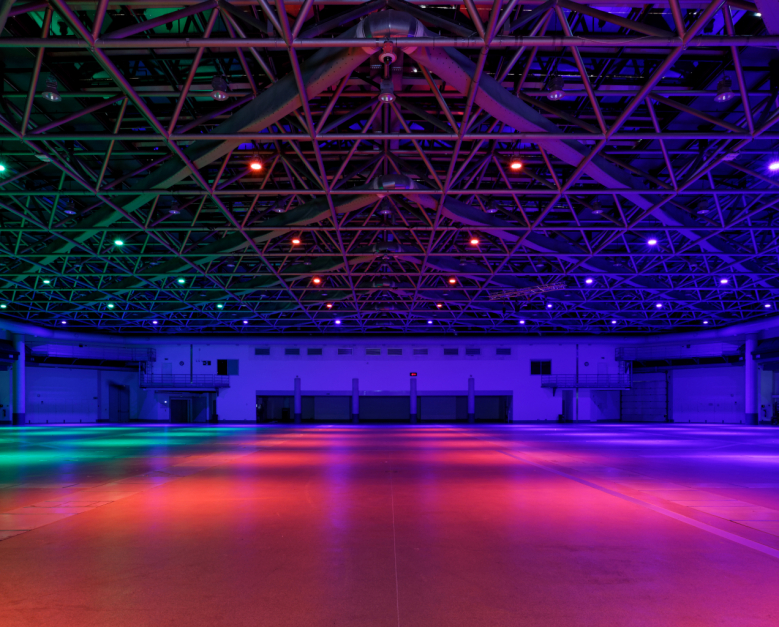 LIGHT UP THE BUILDING

AND YOUR EVENT
Our electrical team has a dual purpose within the Grimaldi Forum: they are responsible for maintaining the building's permanent electrical installations (electrical boxes, technical devices etc.), and they also offer their services during events (installing electrical boxes on stands, installation of spot lights or lighting our spaces).
A LARGE STOCK

OF ELECTRICAL EQUIPMENT
The Grimaldi Forum has facilities and a large stock of electrical equipment to optimise and facilitate electrical installations for your event: pre-installed lighting tracks, electrical boxes, spot lighting, etc.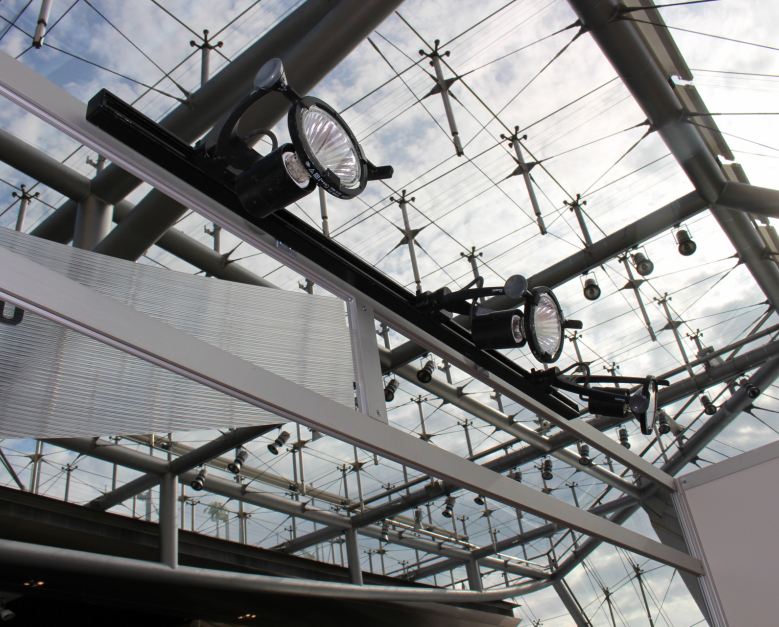 GREEN SERVICES
OPT FOR AN ECO-RESPONSIBLE EVENT
The GFM has lighting equipment with 86% "low consumption." It allows you to consume 100% green energy as part of its SunE contract with SMEG, the national electricity operator, which has installed 2,500 m² of photovoltaic panels on its roof. This facility makes the congress and culture centre the first producer of solar energy in the Principality, and can be seen by the public at the entrance to the Grimaldi Forum.