Fri. 13th - Sun. 15th October 2023
One of the greatest love stories of all time !
October, Friday 13 at 8.30pm
October, Saturday 14 at 3.30pm and 8.30pm
October, Sunday 15 at 3.30pm
Duration :75mn - Entracte 20mn - 45mn
Show in English - Surtitled in French
On-site parking, nightly rate from 7 p.m., 0.70c/hour
Allow yourself to be swept away by a thrilling new production of West Side Story,
Concept and choreography by Jerome Robbins - Book by Arthur Laurents
Music by Leonard Bernstein - Lyrics by Stephen Sondheim
Maria, Somewhere, America – Leonard Bernstein's immortal melodies and Jerome Robbins' phenomenal choreography redefined an entire genre. To this day, West Side Story is the undisputed No. 1 of classic musicals: daring, relevant and radical. Stephen Spielberg's Oscar-winning film version of 2021 proves just how unique and timeless it is.
An international creative team has been assembled around the New York-based director Lonny Price. Opening a new chapter in West Side Story's epic success story, their exciting new production features the legendary original choreography by Jerome Robbins. Two gangs. One love. An enduring but impossible love – the universal power that made Romeo and Juliet so immortal. It has lost none of its allure and fascination.
For this new production, which will delight West Side Story-superfans and first-time audiences alike, Lonny Price is working with a creative team that combines extensive experience of Broadway and West End productions, adding to its international appeal. Choreographer Julio Monge recreates the stunning dance scenes in all their authenticity, bringing them to the stage with new energy. A former student of Jerome Robbins, he is one of only five people in the world who are licenced to stage his original choreography. With Anna Louizos, Price has one of America's most well-known and creative stage designers at his side. Musical Supervisor Grant Sturiale conducts the large orchestra that will accompany the fresh young cast of performers who were chosen at castings in New York.
The story :
In the derelict streets, backyards and warehouses of the Upper West Side, the "Jets" – sons of white American immigrants – fight the newly arrived Puerto Rican "Sharks". At stake is not only control of the neighbourhood, but more importantly a sense of identity and belonging. When Maria, sister of the "Sharks"-leader Bernardo, falls in love with "Jet" Tony, the tension becomes unbearable. Because the gangs cannot tolerate any suggestion of reconciliation, the two lovers' fate heads inexorably towards tragedy.
Press quotes :
"N0.1 Greatest musical of all time". The Times
"A thrilling, hurtling triumph." The Observer, London
"The ballet dancing splendidly, the driving energy of swing, jazz and an incredible rhythmic complexity". Le Monde, Paris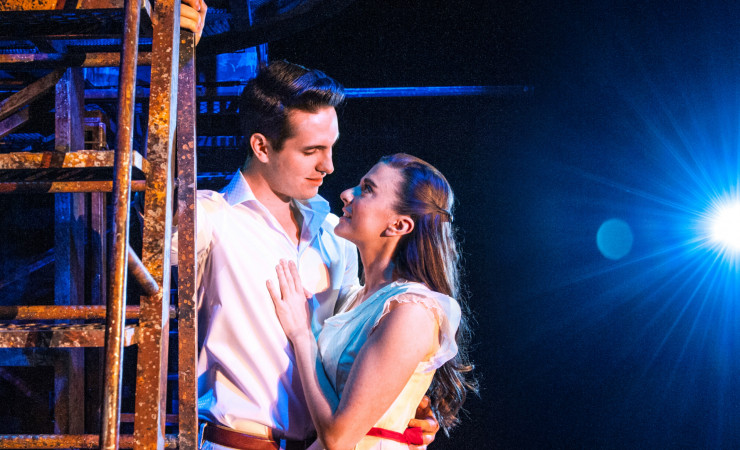 copyright photo Susanne Brill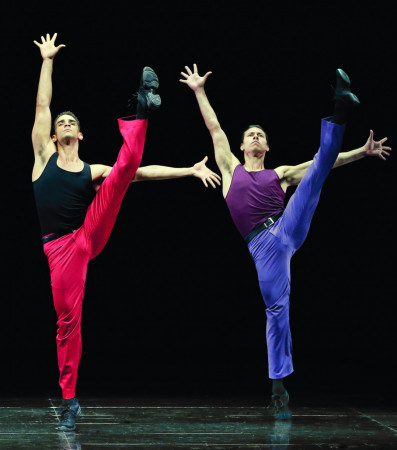 copyright photo Jeff Busby