Three hundred students from over 50 countries in the world will gather one last time in Monaco as students to receive their very-well deserved diplomas, towards which they worked so hard. The ceremony will be held in the Salle des Princes of the Grimaldi Forum, famous congress & business center of the Principality. Families, friends, professors and classmates will be all present to applaud their graduates from the Bachelor, Masters, MBA and DBA programs.
The ceremony will be followed by a celebratory cocktail offered to families and friends in the Grimaldi Forum.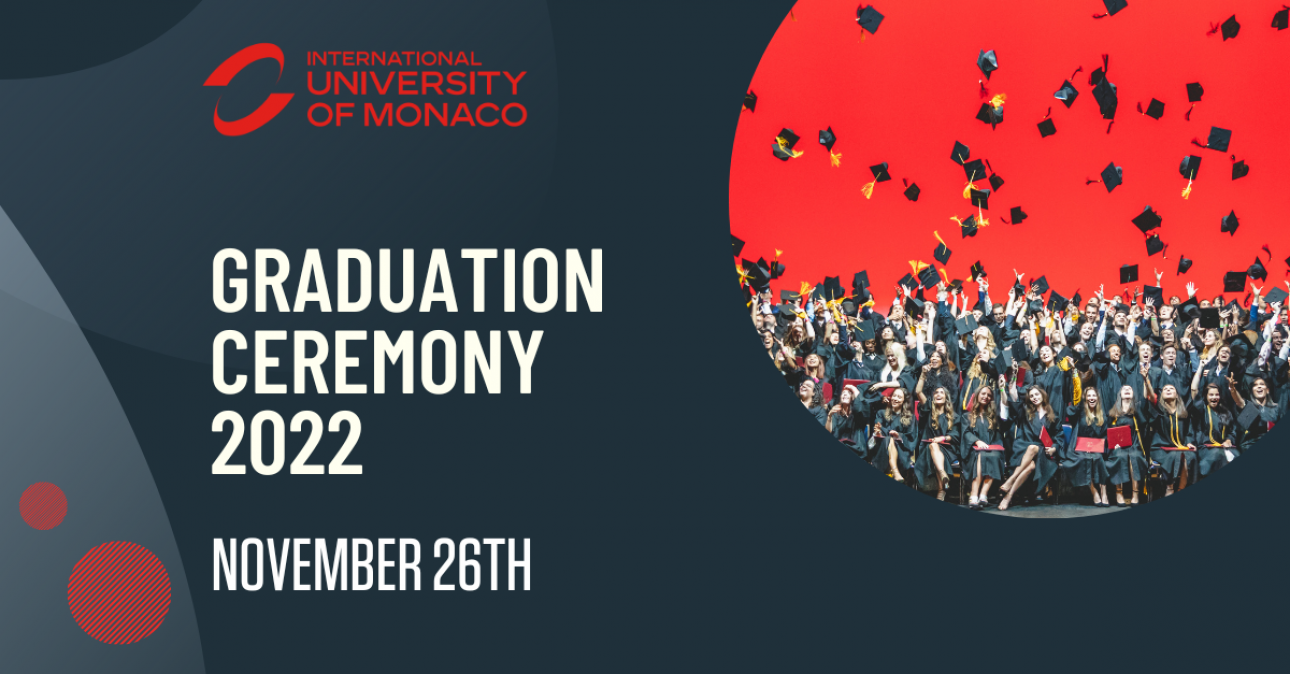 THE INTERNATIONAL UNIVERSITY OF MONACO
Is a private institution of Higher education founded in 1986 in the Principality of Monaco.
Its program portfolio includes Bachelor, Master of Science, MBA, and DBA degrees. It focuses mainly on those areas of expertise closely associated with Monaco: the management of high value-added service activities, especially in the luxury and finance sectors. This approach has allowed IUM to differentiate itself and achieve continuous growth, with student enrollment figures increasing from 300 students in 2010 to 633 in 2019. Integration within the OMNES Education, the French leader in private higher education, has undoubtedly contributed to this evolution. Notwithstanding this growth, IUM, much like the Principality of Monaco itself, remains an intimate, human-scale business school with a profoundly multicultural outlook.