CHRISTIAN LOUBOUTIN - L'EXHIBITION[NISTE] - CHAPTER II
Sat. 9th July 2022 10:00am - Sun. 28th August 2022
Price : €11
Free for children under 18.
The next major summer event from the Grimaldi Forum Monaco will be dedicated to the work and imagination of Christian Louboutin, a footwear designer and key figure in the fashion industry who has drawn much of his inspiration from the Principality.

The exhibition closes exceptionally at 6pm instead of 8pm on 5 August
Christian Louboutin, L'Exhibition[niste], redesigned by its curator Olivier Gabet (Director of the Musée des Arts Décoratifs), will give the public a new perspective following the first exhibition at the Palais de la Porte Dorée in Paris in 2020.
The set design being prepared for Monaco will encompass 2,000 m² and unveil previously unseen works tied to the designer's Monegasque inspirations as well as new collaborations, including a unique project being developed with British artist Allen Jones.
Far from a classic retrospective, the exhibition path was designed as a joyful odyssey through three decades of abundant creativity infused with curiosity for all cultures and arts.
At the heart of the exhibition, the "Musée Imaginaire" room will bring together items from Louboutin's personal collection and historic and artistic works borrowed from public and private collections, including from Monegasque museums. It will explore various themes in the designer's work such as his love of dance and the legacy of the Ballets Russes, his passion for African art and Asia, the pop influence of Warhol, the photographic genius of Helmut Newton, and his fascination with oceanography.
While the shoes will take pride of place, with a selection of unique pieces, the designer especially wanted to pay tribute to those who inspire him and make him dream.
The exhibition will present exclusive collaborations by Louboutin such as the stained glass created by the Maison du Vitrail, a silver Sevillian palanquin, and a cabaret sculpted in Bhutan. Visitors will also discover the designer's various projects with artists such as the photography of director David Lynch, the video work of Lisa Reihana, the leather sculptures of English designers Whitaker Malem, the choreography of Blanca Li, and the work of artist Imran Qureshi, as well as an immersive space dedicated to sculptor and painter Allen Jones created especially with him for this exhibition.
With this subject, previously unseen in its programming, the Grimaldi Forum offers a celebration of art through the wise and joyful eyes of contemporary designer Christian Louboutin.
DATES: 9 July - 28 August 2022
OPENING TIMES: Open every day from 10 a.m. to 8 p.m.
NIGHT VISITS: Thursdays till 10 p.m.
LOCATION: Espace Ravel of GRIMALDI FORUM MONACO 10, avenue Princesse Grace - 98000 Monaco
Combined ticket offer with :
Exhibitions Newton, Riviera (Villa Sauber) & Christian Bérard, Excentrique Bébé (Villa Paloma) - Nouveau Musée National de Monaco - Price : €13
Exhibition Mission Polaire - Musée océanographique de Monaco - Price : €25
Guided tours = €10 every Thursday and Sunday at 10:30 a.m - 2:30 p.m - 5 p.m in addition to the entrance fee.
Reduced Price : €9 groups + 10 people.
ACCESSIBILITY: The exhibition is accessible to disabled people and people with reduced mobility.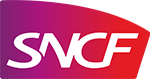 Your entry is €9 instead of €11 on presentation of a TER SUD ticket dated the day, a Tourist Pass or a valid subscription to Monaco.
More information: here
From Monaco Train Station, the Grimaldi Forum is a 20-minute walk away and a 10-minute bus ride (line 6 - direction Larvotto).