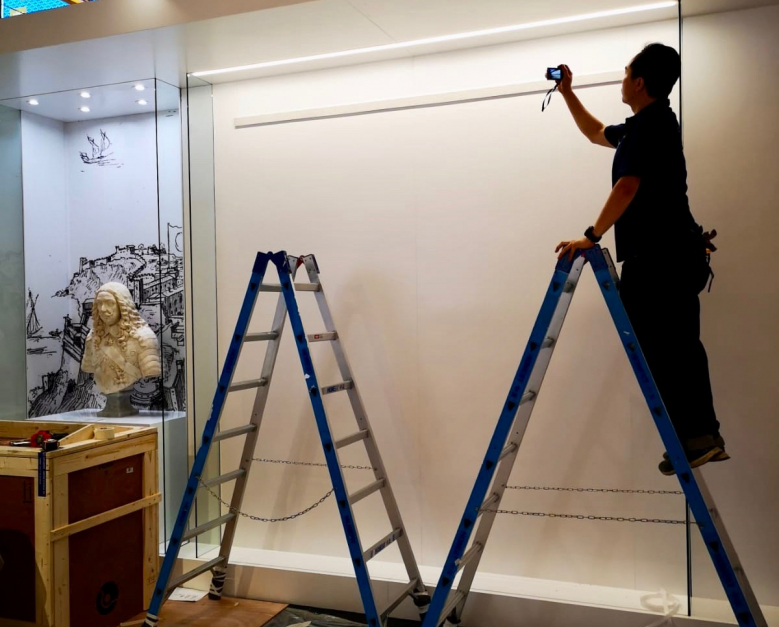 SPECIALISED MOUNTING

TO FIT YOUR EVENT
The Grimaldi Forum Monaco cultural events manager and design office can be here for every stage of implementing an exhibition, from supporting the curator in defining their topic, to project management, including project development, feasibility studies and technical guidance. One of the Grimaldi Forum Monaco's signature is their know-how when it comes to company event culture, and the expertise of a creative, proactive and reactive team that can understand the particularities of an exhibition topic and is able to offer tailor-made services based on 2 requirements: undeniable scientific value and rigorous quality in setting up the event.




GREEN SERVICES
ENGAGÉ POUR L'ECO-TICKET
In 2016, the Grimaldi Forum Monaco initiated an eco-design approach in its exhibitions, focusing first on the waste created by scenography design. Its first objectives were to reduce the production of this waste at the source, to reuse its scenography, and to recycle the materials used while maintaining the same level of aesthetics and respecting the constraints related to conserving the works. This eco-responsible exhibition initiative is part of the Monaco Government Congress and Cultural Centre's ISO 14001 certification, obtained for the first time in 2008 based on the continuous improvement of its environmental performance. TAKE ADVANTAGE OF THE GRIMALDI FORUM MONACO'S EXPERTISE FOR YOUR CULTURAL EVENT PROJECT!