Official inauguration of the Grimaldi Forum Monaco's Ravel terrace: 600m² with an unobstructed view of the sea and the future offshore extension
Reading 1 minute 30s.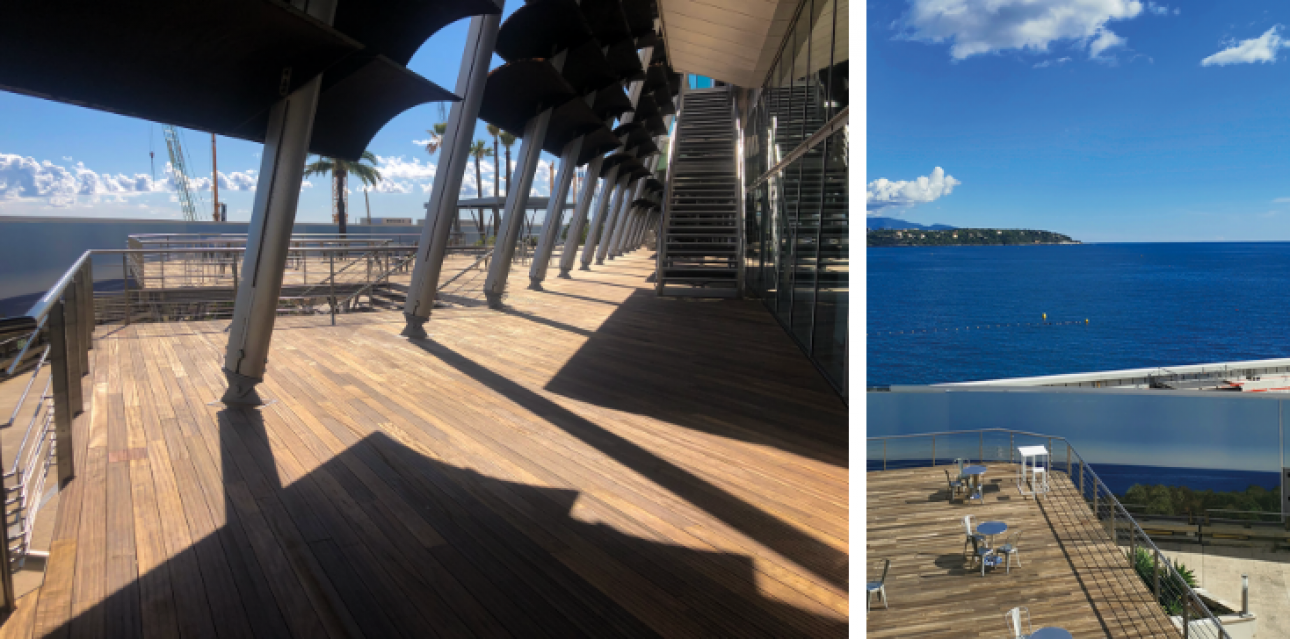 Clients have dreamed about it, so the Grimaldi Forum did it! Inaugurated on Tuesday 1st December, the Ravel terrace is the new pearl of the Monegasque cultural and congress centre, pending the extension of the building as part of the Monaco offshore project which will be operational by the end of 2024.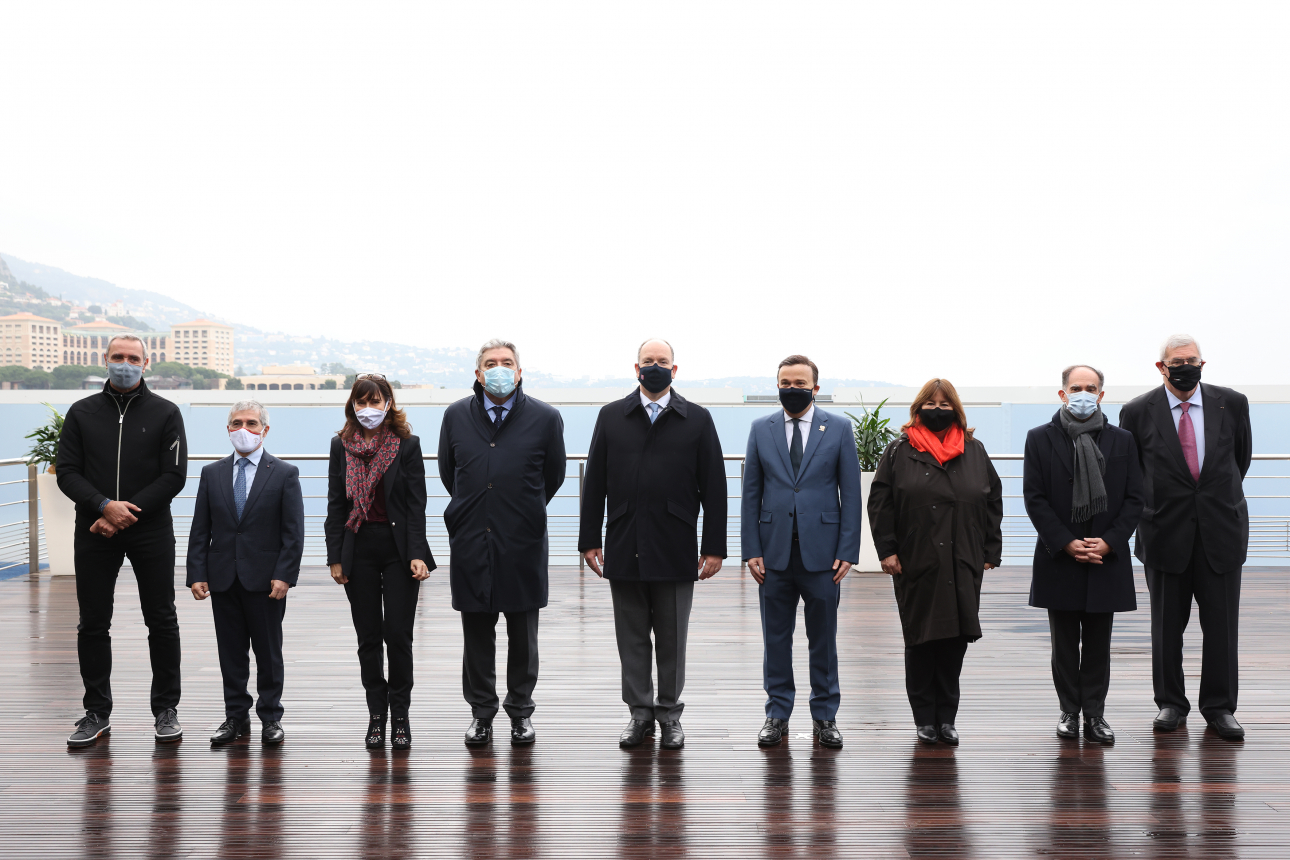 HSH Prince Albert II, S.E. Pierre Dartout, Minister of State, Stéphane Valeri, President of the National Assembly, Patrice Cellario, Minister of the Interior, Jean Castellini, Minister of Finance and the Economy, Marie-Pierre Gramaglia, Minister for Infrastructure, the Environment and Urbanism, and many of the Principality's figures, including Patrice Pastor, representative of Mareterra, participated in the inauguration of the Grimaldi Forum's new terrace.
Baptised the Ravel terrace, this one-level platform boasts almost 600m² of outdoor space attached to the Ravel space, the Grimaldi Forum's multi-functional main exhibition hall measuring 4000m². Direct access is also possible thanks to the construction of an outdoor stairway from the 590m² Génois space situated on the 2nd floor of the building. Thus, there is not only one, but two exhibition spaces that open out onto this terrace, offering complementary services to event organisers, yet not forgetting the possibility to use it independently.
Situated on the sea-facing side of the building and overlooking the promenade, this terrace is the ideal place for lounge and networking areas or to organise finger food and cocktails in the open air and can welcome up to 800 people standing. It was designed in architectural coherence with the building by Frédéric Genin, one of the two architects of the Grimaldi Forum. For Sylvie Biancheri, General Manager of the GFM, "it's as if it always existed because it found its rightful place so naturally…it's a very beautiful gift for our 20 years anniversary, with its multiple assets offering us bright prospects."
The complimentary outdoor space offers the Grimaldi Forum's clients a new possibility to enjoy the destination of Monaco even more, from its Mediterranean climate to its 300 days of sun per year. It also allows them to enjoy the sea view, which was lost from the esplanade due to the Principality's offshore extension project, Mareterra, which will give the GFM an exceptional opportunity to increase its exhibition capacity by 50% with almost 6000m² additional space.
The arrival of this terrace is a strong selling point for the Grimaldi Forum Monaco, which has all the attributes necessary to sustain its success of the last few years and in particular the new activity record reached in 2019, just before the sanitary crisis of 2020 struck, with 290,000 visitors, almost 120 events and only 13 days unoccupied. This Ravel terrace is also a lever for recovery, which is hoped for autumn 2021.