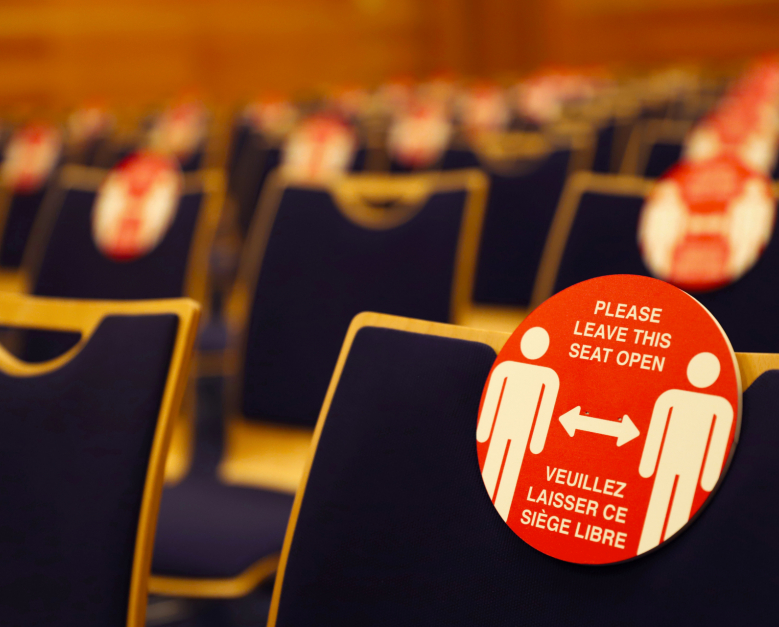 HEALTH PROTOCOL

MONACO SAFE LABEL
The Grimaldi Forum Monaco is labelled Monaco Safe, created by the Princely Government in 2020 to guarantee a safe environment within the Principality for both customers and employees.
The "Monaco Safe" label certifies that an establishment has complied with all the essential health and safety criteria put into place by the Monegasque government to combat the spread of the Covid-19 virus and protect the health and well-being of residents, workers, customers and visitors. To promote a climate of trust and to help everyone feel as safe as possible, health authorities carry out frequent spot checks, ensuring that the required protocols are followed correctly.
FOR THE HEALTH OF ALL

OUR VISITORS
The Grimaldi Forum Monaco closely monitors developments in the Covid 19 epidemic and pays the utmost attention to the safety and health of its employees and customers. Our teams are committed to implementing the restrictions and preventive measures recommended by the Monegasque Government.
Given the evolution of the health situation which confirms a contained circulation of the virus, the Sovereign Prince, on the proposal of His Government, decides to lift the obligation to wear a mask indoors since Friday 13 May.
Concretely, the wearing of a mask is therefore no longer compulsory, both for staff and for visitors, in shops and other closed places open to the public in the Principality.
However, wearing a mask remains compulsory in health establishments, accommodation facilities for the elderly, as well as in public transport, taxis and large vehicles, for anyone over the age of 5.
In addition, the use of the mask remains strongly recommended in closed places for people at risk or during a large gathering.
Depending on the evolution of the health situation, the Prince's Government may adapt the health system.
As of March 14, 2022, a health pass is no longer required.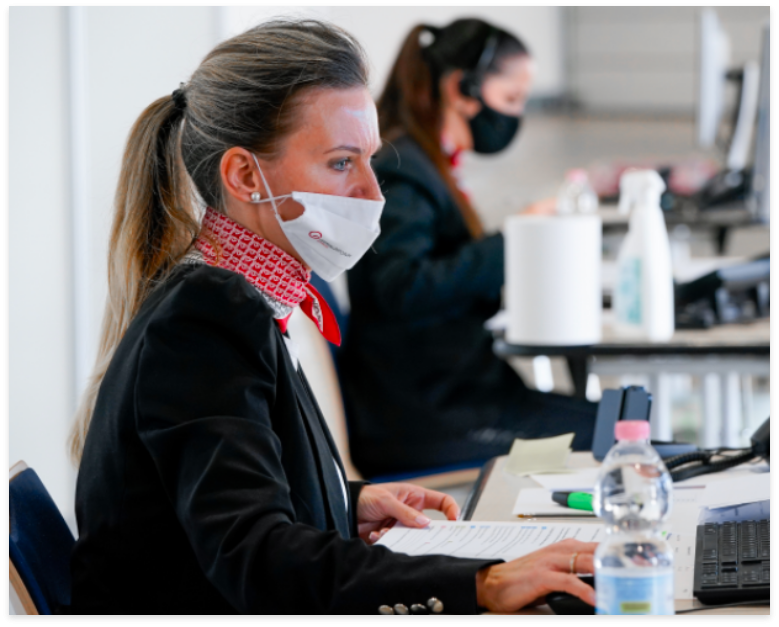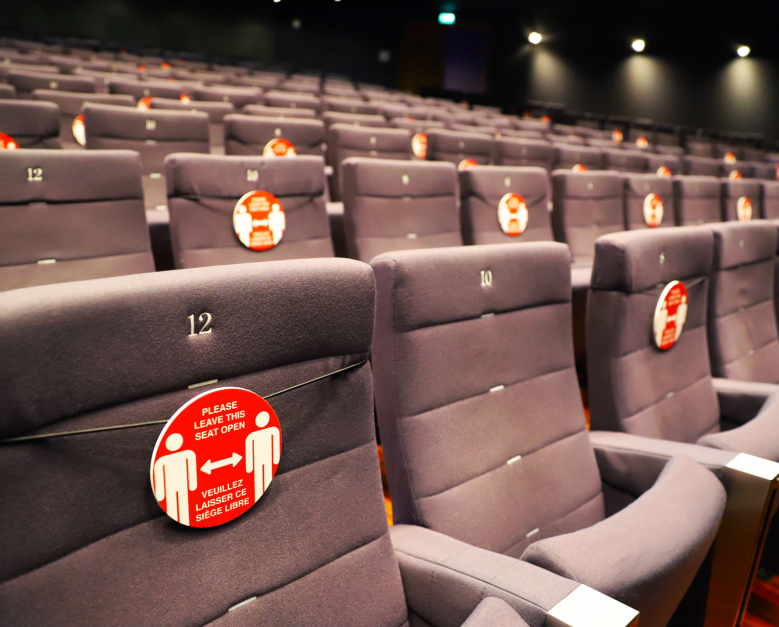 PUTTING EVERYTHING IN PLACE FOR
HEALTH SAFETY
- an increased team presence allows us to dynamically support the flow of spectators to the room and again at the end of the session.
- continuous cleaning is in place, and points of contact are frequently disinfected in areas of passage.
- we encourage the use of e-tickets and minimal ticket handling at room entrances.
EQUIPPED WITH Uvo care®

disinfectant machines
As part of our partnership with SIEMC – the Monegasque representative of the Montpellier start-up T.zic, at the beginning of the project – the Grimaldi Forum Monaco has just installed 6 new machines that are able to disinfect any type of mask in 3 minutes and small everyday accessories in 30 seconds! This innovative device makes it possible to not only perfect the measures that are already being taken by the Monaco Government Congress and Cultural Centre in terms of health safety, but also to increase the longevity of masks and thus limit their environmental impact.
_x000D
_ These machines provide unmatched levels of disinfection by eliminating over 99.99% of viruses and bacteria from objects, including SARS-COV2 (Covid-19).